Invest in North Cyprus, and buy a home through an Italian real estate agency that is always by your side, ready to assist you and guide you in making the right choice of the best deal, to guarantee you peace of mind and expertise.
People who buy homes in Northern Cyprus always live on vacation, forget about taxes, go in and out of their homes as if they were in a big resort with all the facilities. Here are some reasons to guide your choice.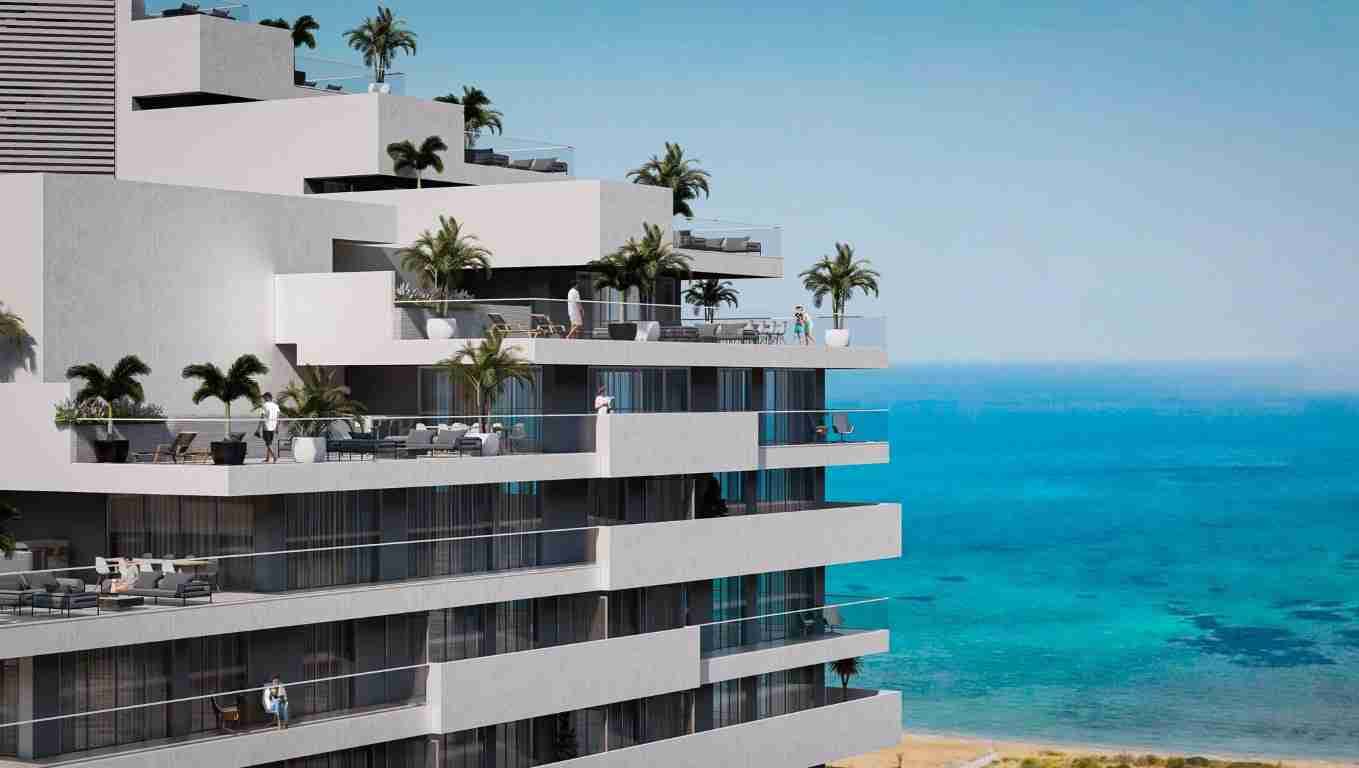 The political administrative management of Cyprus
Investing in Northern Cyprus. Cyprus is the third largest island in the Mediterranean after Sicily and Sardinia with an area of 9251 km2 and about 300,000 inhabitants. The island of Cyprus is politically divided into Southern Cyprus and Northern Cyprus. The southern part is managed by Greece, while the northern part is managed by Turkey. Nicosia is the capital also divided, for both areas of Cyprus and is the customs. Northern Cyprus is divided into five cities: Famagusta, Girne, Guzelyurt, Iskele, and Lefkosa, and each city is divided into several districts. Cyprus was a British colony for several years so much so that it retains its guidebook on the left, the second language spoken on the island, some posts dedicated to sending mail as in the photo on the right, and some of the legal system still present in the laws. The model of corporations for example is of the English type.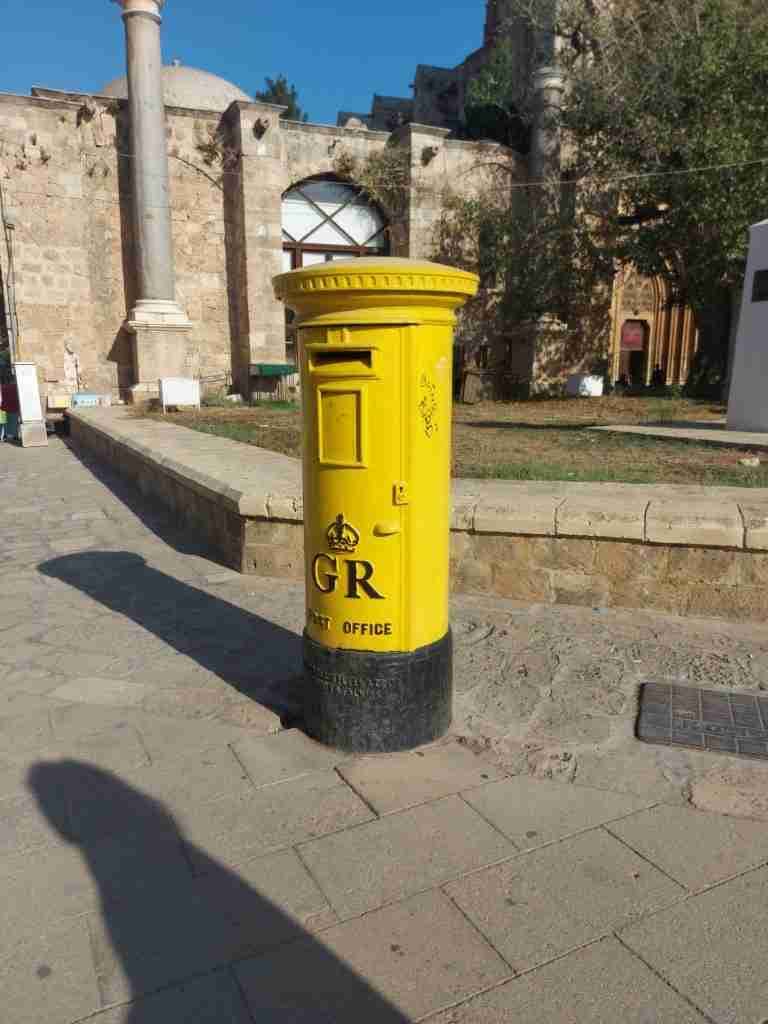 The transport system in North Cyprus
Getting around in Northern Cyprus requires owning a car, otherwise you need to apply for a cab service. There is no rail network, especially since the separation of the island, as a small section of railroad that was present between the capital Nicosia and Famagusta has since been decommissioned. There are three airports on the island, two of which are in Greek-managed territory and thus Paphos and Lanarca, and Ercan in Turkish territory.
The climate and the sea in North Cyprus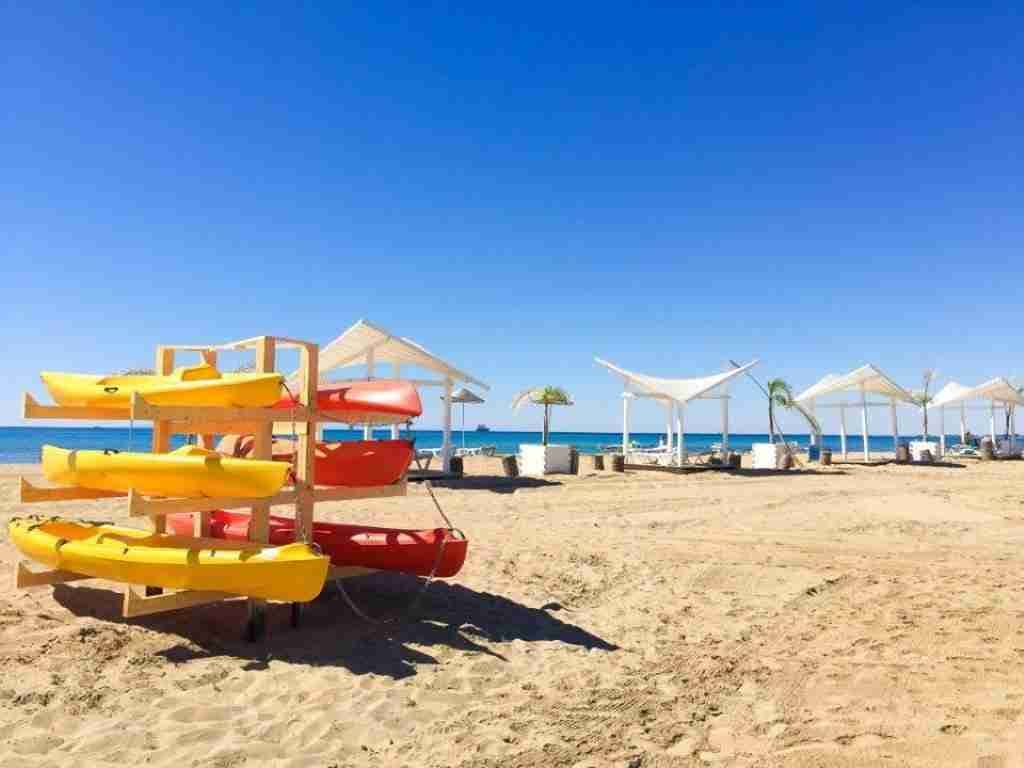 Cyprus has a warm climate with 330 days of sunshine, crystal clear sea and beautiful beaches with white sand, much like the beaches of the Caribbean. Summers pass with a great deal of bearable heat thanks to the almost dry climate and the wind that caresses the island, while in spring and fall the climate is everyone's desire, as it allows an extremely sought-after quality that generates relaxation. Winter is like not feeling it, because even in December and January some people do not give up swimming.
History, culture and gastronomy in Northern Cyprus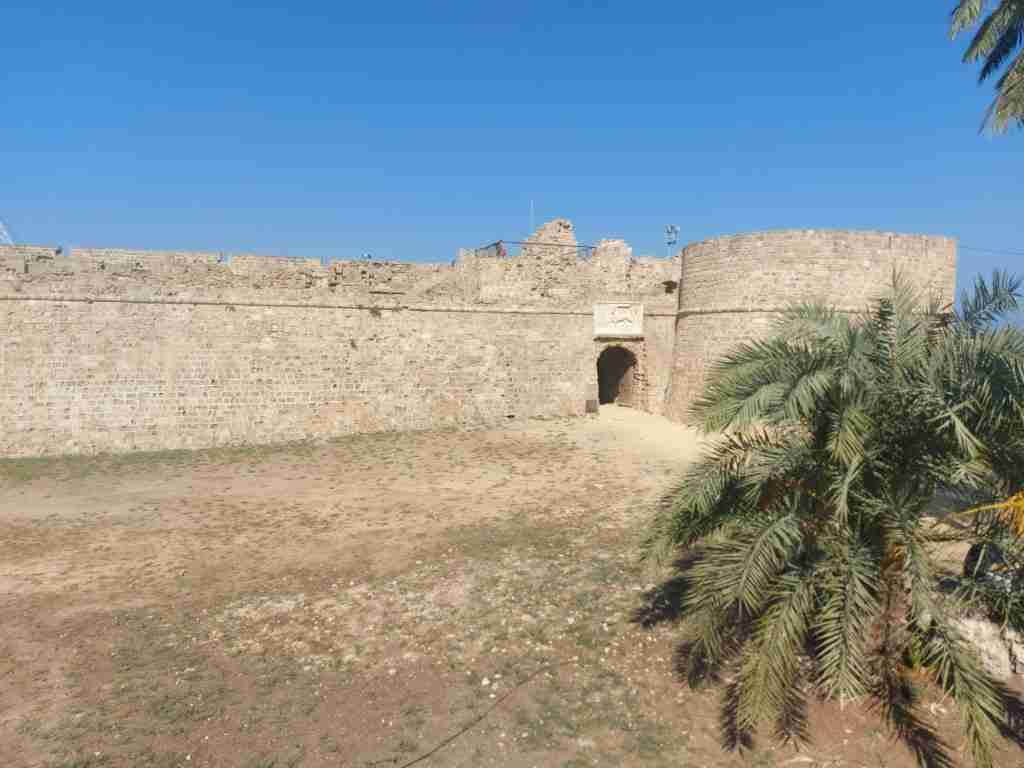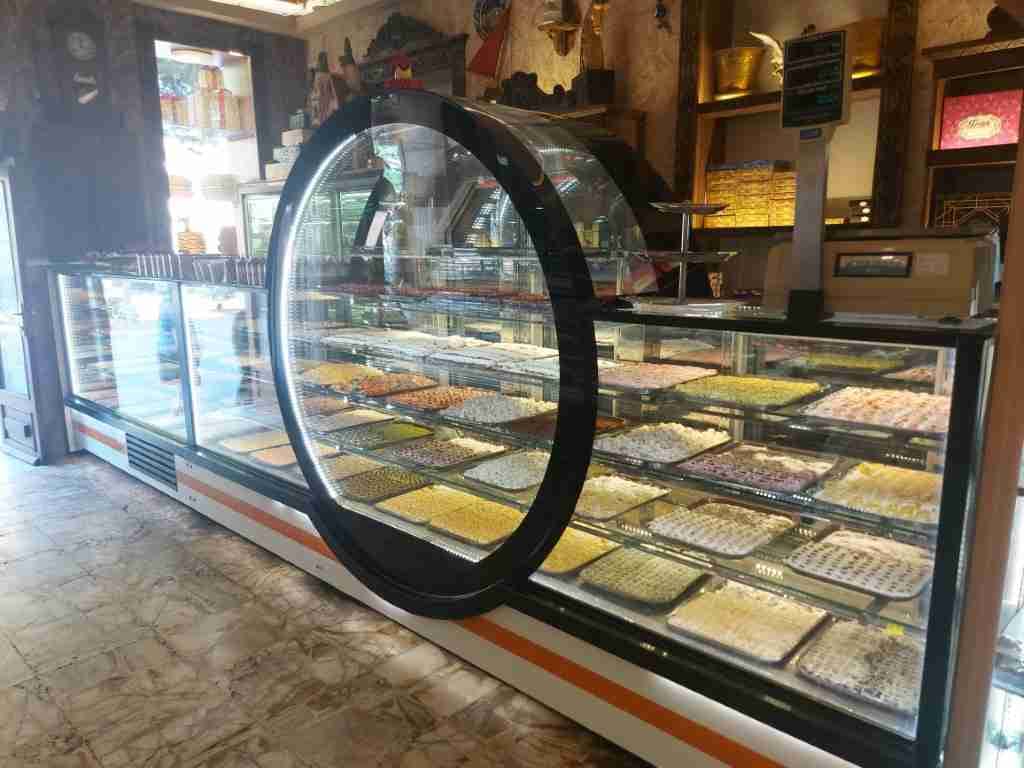 The history of Cyprus goes back to the ancient Greeks, Romans, Venetians, Genoese, Ottomans and British. In Famagusta you can admire the Venetian-made castle with still the watchtowers and fortification system.
The culture is very diverse being that Orthodox, Muslim and Catholic communities coexist on the island in complete peace and brotherhood. The gastronomy very much reflects the Mediterranean style with healthy foods produced locally and free of chemicals.
Banking and financing in northern Cyprus
Banks in North Cyprus also offer loans to foreigners; there are local offshore banks where large investors can easily pour in their money while getting interest. At banks and the various ATMs scattered everywhere because crime is nonexistent, one can withdraw up to four currencies, pounds, euros, dollars and tele i.e. Turkish lira, and having over 12 languages available. This is a clear indicator showing that the economy is turning on the island, and very well too.
Through our Partnership, we help our clients during their residency permits. We also offer free services during all transactions. In addition, again thanks to our Partnership we are able to open legal accounts, and obtain residence permits.
Development and investment in Northern Cyprus
Northern Cyprus has not been as developed as the southern part of the island because of its "nonrecognition," but today it is almost ready to overtake Southern Cyprus. In recent years, many investors have preferred Northern Cyprus over other foreign countries for many reasons.
Life is extremely cheap, and investment in the island by Russian, Ukrainian, Kazakhstan, Belorussian, British, German, Dutch, and Iranian nationals has grown by leaps and bounds in the past five years. The real estate sector is booming as well as the commercial sector, which is seeing many international companies investing by opening branches in Northern Cyprus.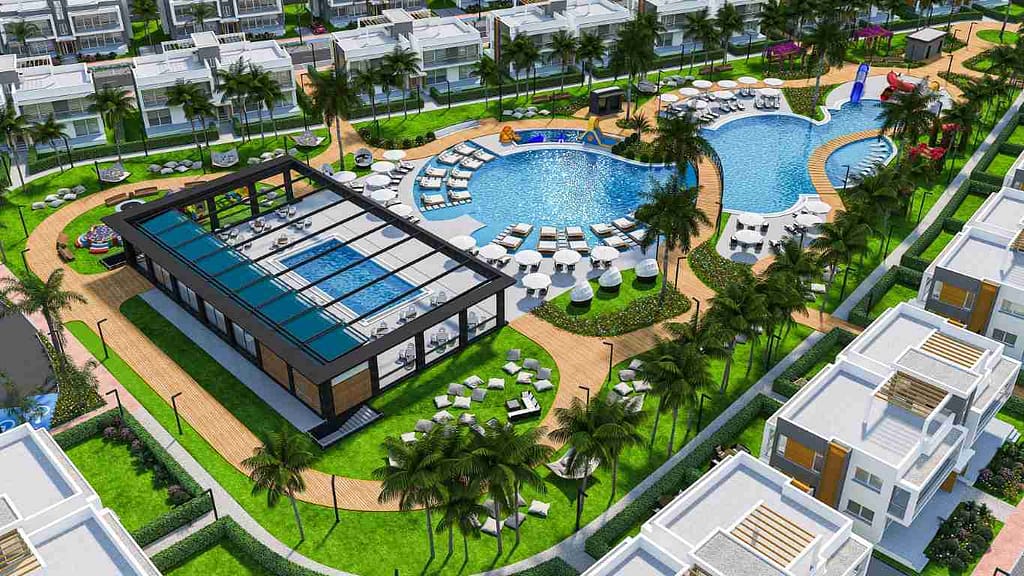 Among the reasons to invest in Northern Cyprus
The reasons for investing in the northern part of Cyprus change from country to country. For Turkish investors, for example, Northern Cyprus is easy to reach, Turkish is spoken, the Turkish lira is used, it is a place where the crime rate is very low and life is cheaper.
However, for foreigners, the reasons are simpler and more appealing because, for example, real estate prices are cheap and rising all the time in the face of 5 percent taxation. In addition, "4" currencies can be used in Northern Cyprus, the Turkish lira, the British pound, the U.S. dollar and the euro. Real estate purchases and sales almost always take place in British pounds.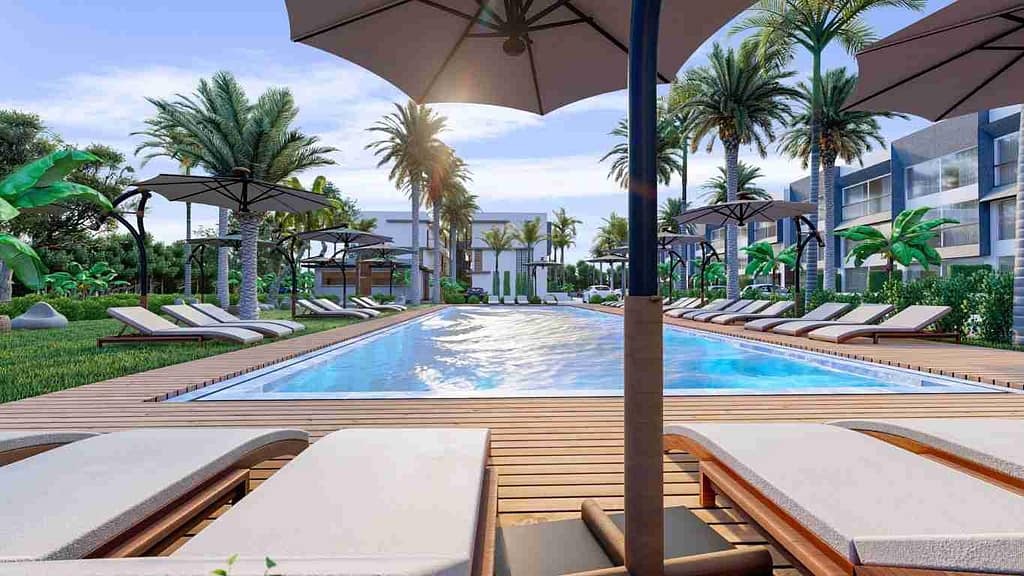 In southern Cyprus, real estate costs five times as much, taxation is European taxation, and many are flocking to the northern part trying to sell. In addition, the luxurious quality of the buildings, the services offered because most of the properties are built within major complexes with free services such as outdoor and indoor swimming pool, fitness room, sauna, hammam, care of outdoor spaces, and related services, move the choice of many investors by conquering more and more countries.
Then the casinos are legal, there are 15 universities, all of which are attended by students from abroad with more or less 120,000 students raising rental prices, making it a haven for investment.
Types of investment
1- Purchase already finished properties directly from the builder and then put them up for rent with an annual yield of 6-8%;
2- To purchase real estate on a project basis with installment payments, of which a variable down payment depending on the status of the construction site and the remainder always in installments spread even in the years following the delivery of the keys and without interest;
3-Buy real estate from the various developers or private individuals and use it for residential use on your own account, or decide to allocate a period or periods of the year to put it to income;
4- Purchase fractional plots of land of 1038 m2 buildable. A plot can cost from €3,000 to €3,000,000 regardless of where it is located.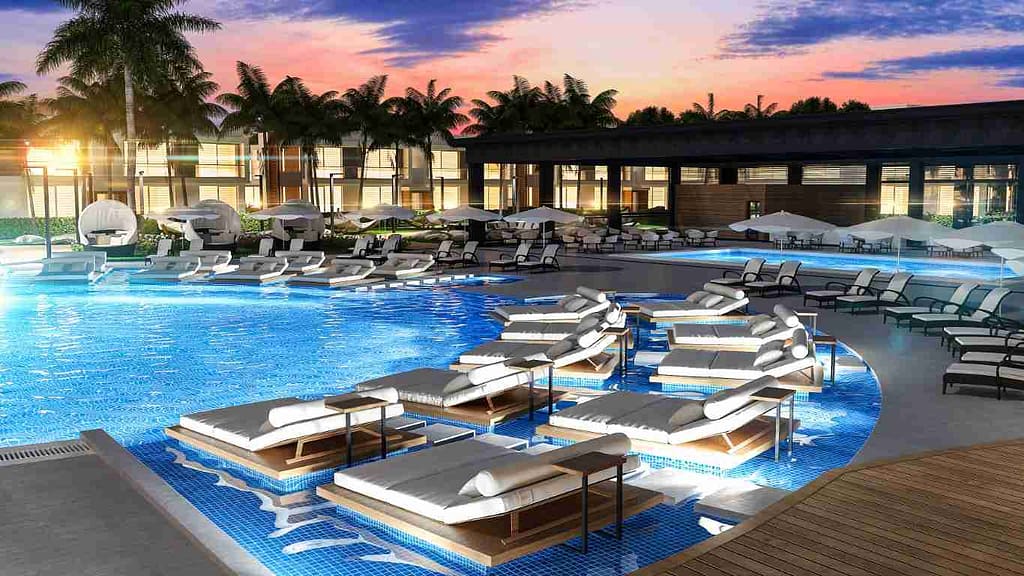 Buying home in Northern Cyprus through our real estate agency in Italy
Italian real estate agency in Cyprus. Our real estate agency in partnership with the North Cyprus Real Estate Agency, has a portfolio of properties with over 3000 possible real estate solutions. Directly from the Island's best builders and individuals, with guaranteed savings. Our real estate solutions include apartments, studios, one-bedroom, two-bedroom, three-bedroom, and villas with a pool or without. You will be able to invest and buy houses in northern Cyprus as in Italy.
Apartments with sea views start from 35000 pounds, and in many projects it is possible to pay for apartments in installments. These apartments can be rented from 350-1100 pounds per month, with a return on investment between 8-12 years depending on location.
All the assistance and advice in Italian you need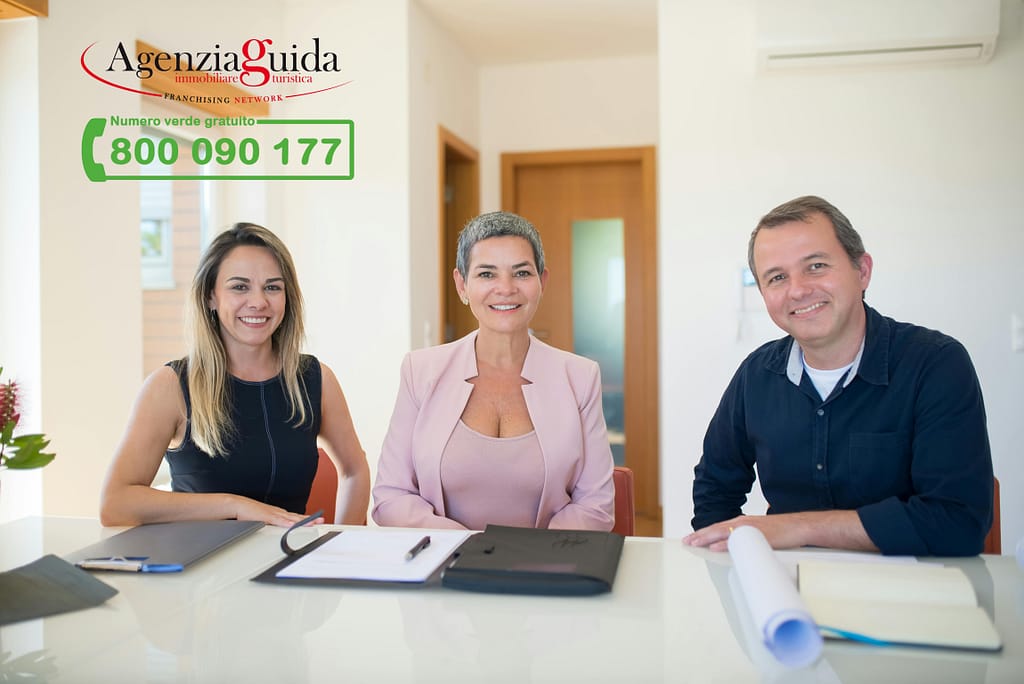 You contact us from Italy, in Italy and we accompany you to Cyprus. We are a real estate agency in Italy and Cyprus, selling in Italy and Cyprus. Then once on site, we provide all necessary assistance. In order to visit the island and discover first-hand the beauty and reality of our real estate proposals, we offer free of charge the first three nights' accommodation at superior facilities, including transfers from the airport to the hotel and back, plus lunches and dinners, should you intend to purchase and finalize your purchase. But still wanting to visit and explore in person, our agency offers all the advice to arrange island transfer, transfer service and the best accommodation.
To invest in North Cyprus contact us toll-free, toll-free call even from a cell phone, to get all the advice you need. Contact us in Italy or visit us directly at the agency in Italy.

Request an appointment or call even remotely
Or send a request for information